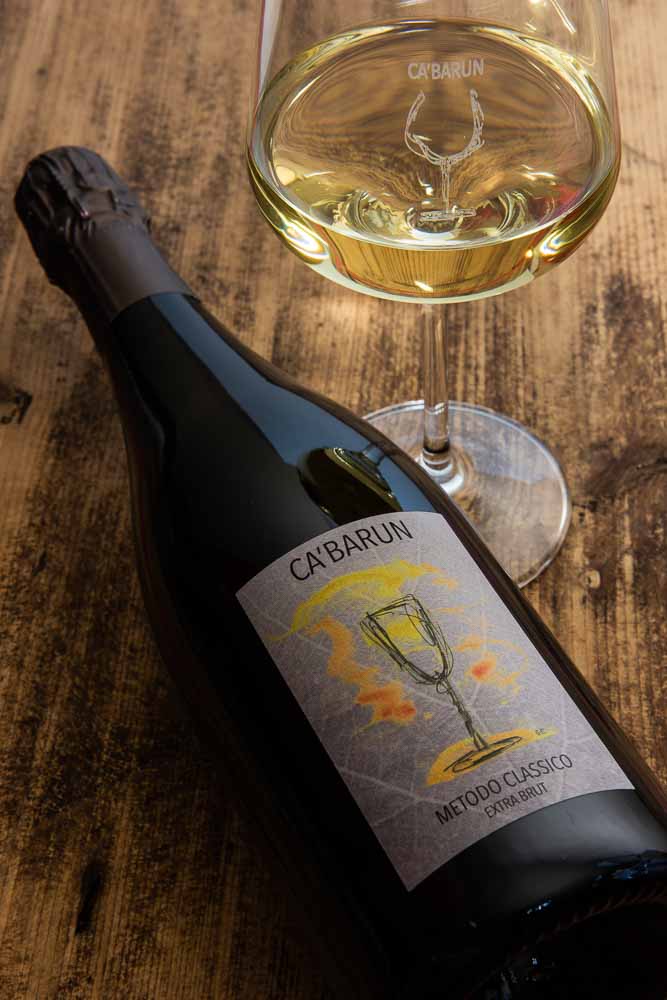 Grapes:
70% Pinot Nero and 30% Chardonnay
Vineyards: 
Santo Stefano Belbo. Altitude 400 above sea level
Soil:
Limestone and sand / Calcareous
Cultivation system:
Guyot
Harvest:
Manual harvested into small boxes towards end of August and beginning of September
Vinification:
The fermentation takes place in temperature-controlled steel tanks with the lees for at 6 months. For the second fermentation takes place in the bottles where  yeast and sugar (Saccharomyces Cerevisias) is added to the still wine. The yeast then ferments the sugar into alcohol, creating bubbles that contain naturally occurring carbon dioxide. The wine spends at least 36 months in the bottle in the cellar with a constant temperature of 14-15° C.
Annual production:
Approximately 400 bottles
Color: 
Light yellow with green reflections, sparkling
Bouquet:
Fruit and green apples and aroma of breadcrumbs
Taste: 
Harmonious, dry, white fruits, and a little mineral with a freshness from the fine bubbles
Serving temperature: 
7-8°C
Food pairings: 
Drink the wine as an aperitivo or welcome drink. Can of course also substitute white wine for a festive meal. Also try for raw fish / sushi.
Storage potential: 
Ready to drink, but can easily be stored for several years