Ca'Barun is a small independent producer of quality wine. Over the years the wine have become very appreciated by wine lovers around the world.
Vineyard Care
The strive for a quality product begins in the vineyard with an attentive and sustainable care. All our vineyard work is made by hand.
Small

Production
A small production means attention to details and quality. We aim our wine to embody the uniqueness of the grapes and the terroir.
Technique
Our wines is produced with modern winemaking techniques: Soft pressing, slow fermentation in steel tanks at controlled temperature, light use of French oak to add dimensions to the wine.
WHAT IS IN THE BOTTLES

Seven Passion Made Wines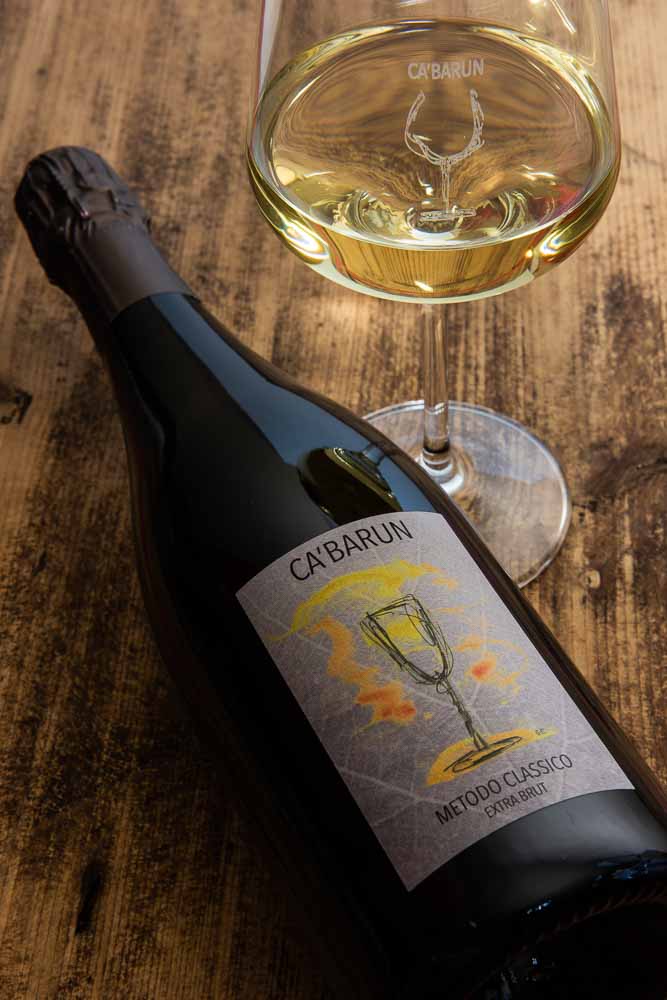 Metodo Classico
Metodo Classico is a sparkling wine made like a Champagne. Our Metodo Classico consist of 70% Pinot Nero grapes and 30% of Chardonnay grapes from vineyards in Santo Stefano Belbo. The color is yellow with greenish hues decorated with fine and elegant bubbles. The bouquet is complex, and showing character and elegance, with notes of green apples, white flowers, and crusty bread. The flavour has notes of white fruit and interesting mineral notes in the aftertaste. Thanks to its versatility, it is perfect as an aperitif or throughout a meal.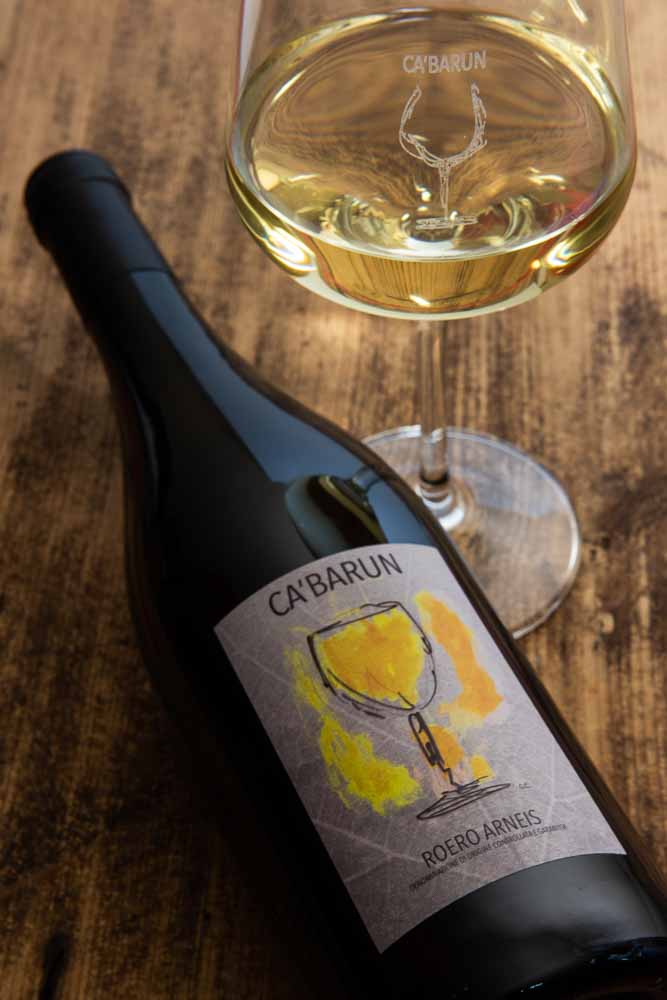 Roero Arneis DOCG
Typical indigenous Piedmontese white wine. Our Arneis grapes are grown on the sandy hills in the Roero area. It has a pale yellow colour with accentuated a greenish tinge. The bouquet is intense fruity, pleasant and delicate. In the mouth you feel a wine with rich body and long taste. It is medium-dry with elegant fruit of whiter peach, apricot and sweet almond. Roero Arneis is excellent as an aperitif or with fish dishes. It is advised to consume this wine relatively young and at a temperature of 8-10°C.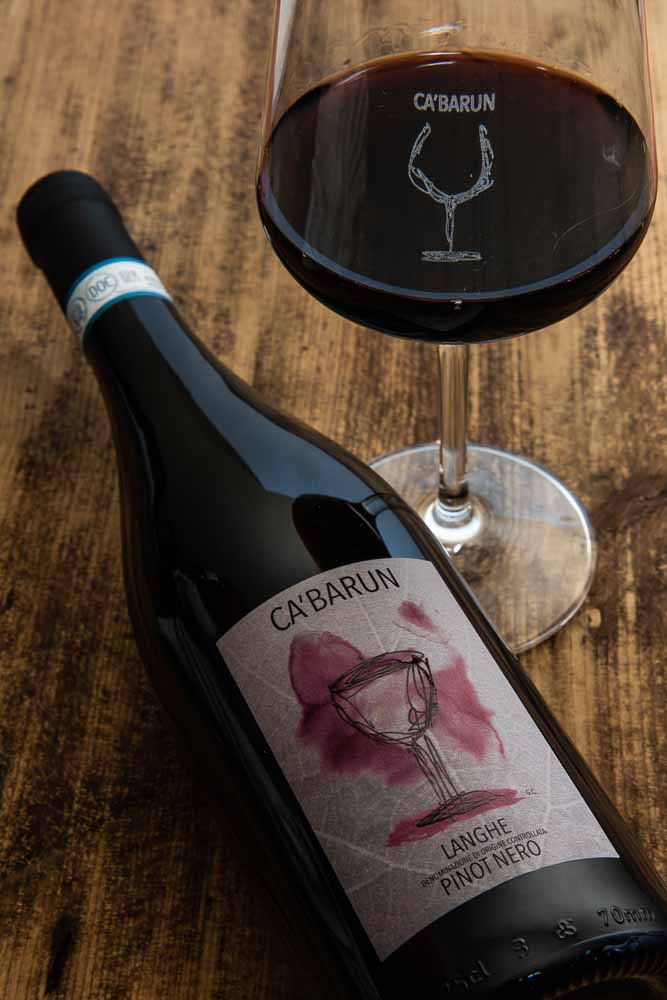 Langhe DOC Pinot Nero
2017 was the first year we made the Pinot Nero. We like this fruity and complex grape variety and the challenges that it gives both in the vineyard and winery. The choice was also preceded by the fact that the vineyard in Valdivilla is ideal for the Pinot Nero thanks to its great exposure and the ideal soil with sand, veins of limestone tufa with it's right mineral content. The color of the Pinot Nero is beautiful dark red. The bouquet has noticeably dark fruits with notes of blackberries, blackcurrants, raspberries and spices. The taste replicate the nose with the same fruit tones as combined hints of pepper. It has long pleasant aftertaste.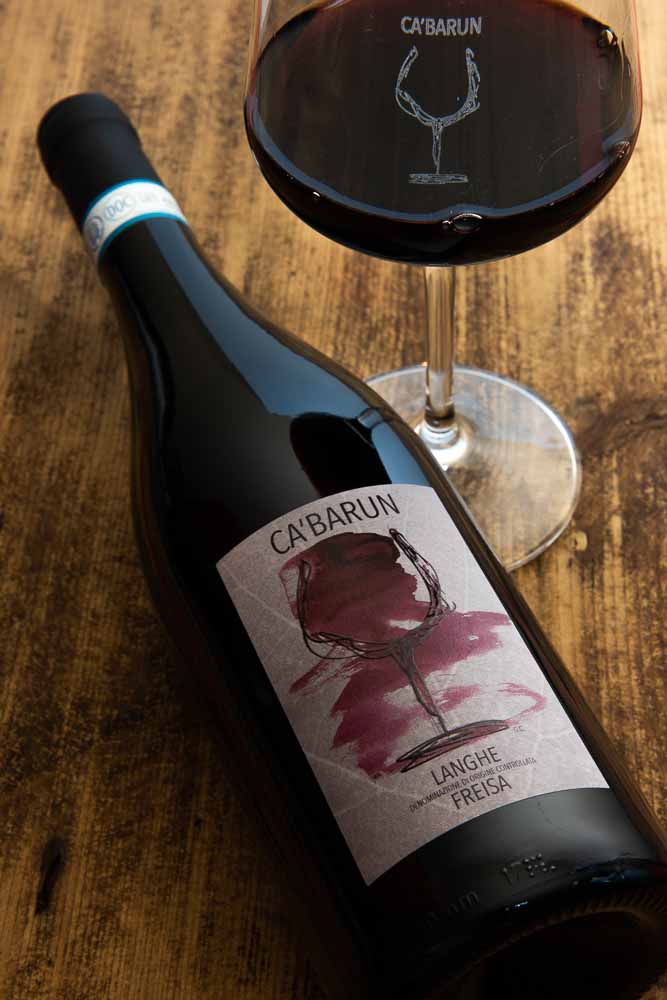 Langhe DOC Freisa
Freisa is a compact ruby-red still wine with a nose of prunes and spices together with toasted oak. It has a good level of tannic especially the young wines. We, as a contradiction to most Freisa wines, mature the wine 18 months in French oak barrels which helps to develop the harmonious taste of red berries, spices, and oak. Oak matured Freisa is a full-bodied wine and a perfect match for red meats, games and aged cheeses. It can be drunk young, but two to five years of further maturing will for sure develop and round the wine further.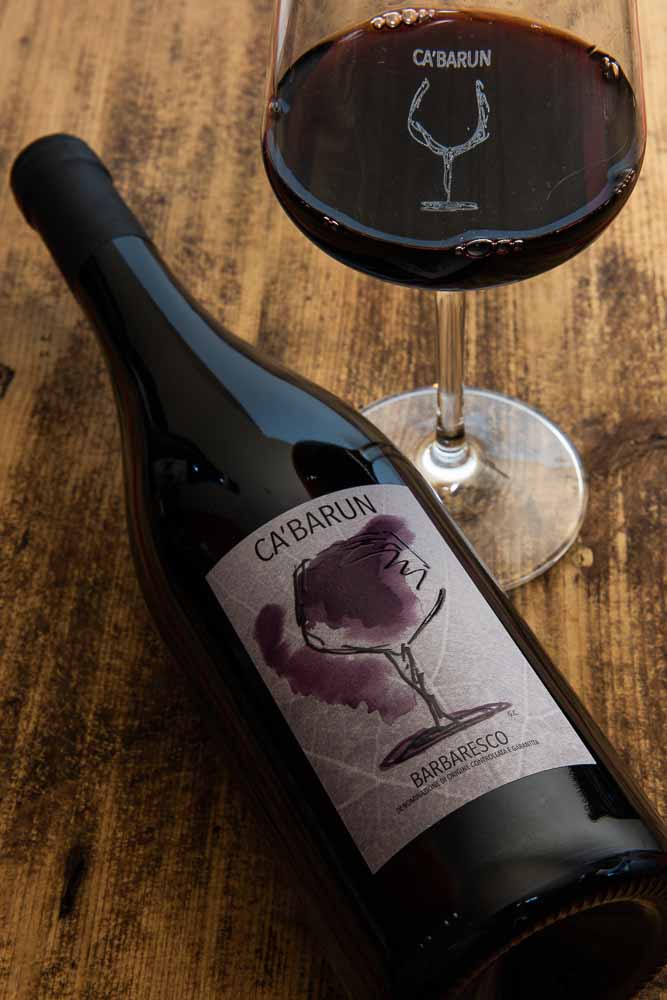 Barbaresco DOCG
Ca'Barun Barbaresco DOCG is from the town Treiso. The color is ruby red and light. On the nose, it is open and youthful. The taste is fruity, elegant, refined, with medium to low tannin and average in acidity. On the palate, it is layered and has blackberry and mineral flavor. The finish is long and lingering. A perfectly stored bottled are still very worthy and will last for at least 10-15 years. A good way to describe this wine is that it is powerful but elegant with some feminine expressions.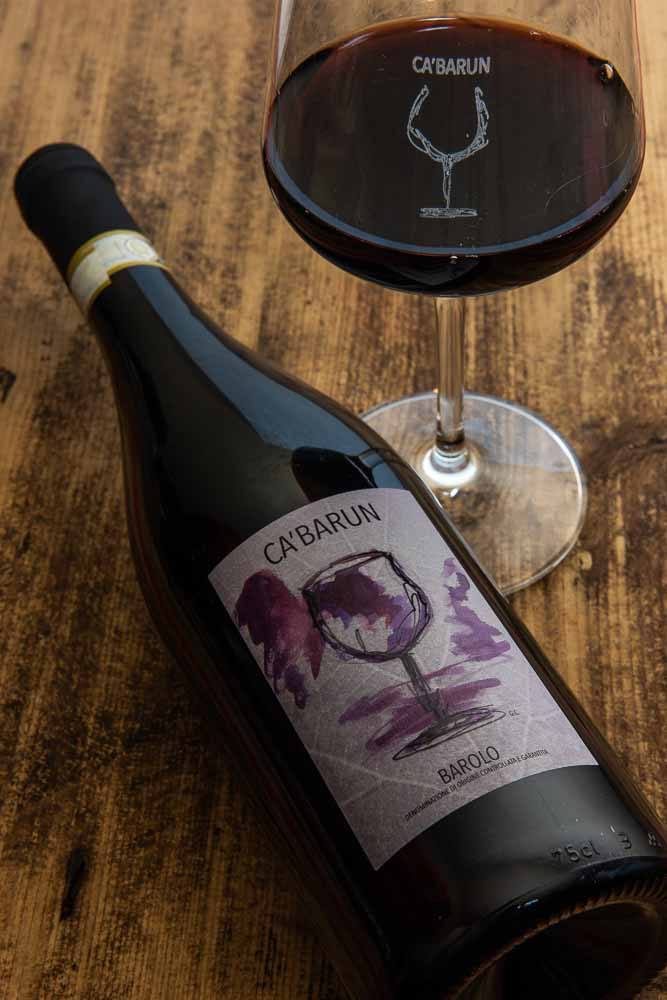 Barolo DOCG
This Ca'Barun Barolo DOCG is from the famous cru vineyard "Rocce de Castiglione" in Castiglione di Falletto. It is matured approx. 30 months in French oak barrels. It has deep ruby-red color with light orange tinges; though starting to become garnet-red intense. The bouquet is wide and intense hinting at red fruits combined with vanilla, spices, and touch of licorice and leather. The wine is dry, full-bodied, and robust. It is well balanced with thin tannins taste blending harmoniously with the wine structure.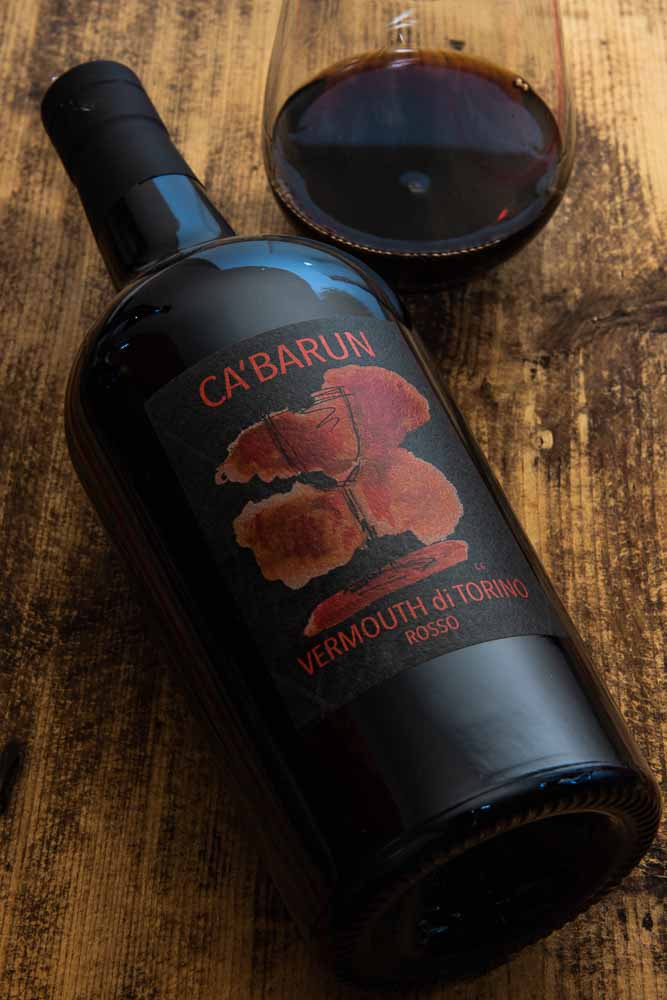 Vermouth di Torino
The use of herbs and spices gives intensity and it's immediately perceived that it is a vermouth with "body" – not only suitable for classic mixing but also recommended as a meditation wine. Through the tasting, the aroma of wild cherries and sage will be felt, together with the presence of lightly roasted wood and the bitter herbs, followed by sweetness from orange etc. You sense an almost "old school" vermouth. This Vermouth's strong personality is also due to the lively life of the Freisa base wine.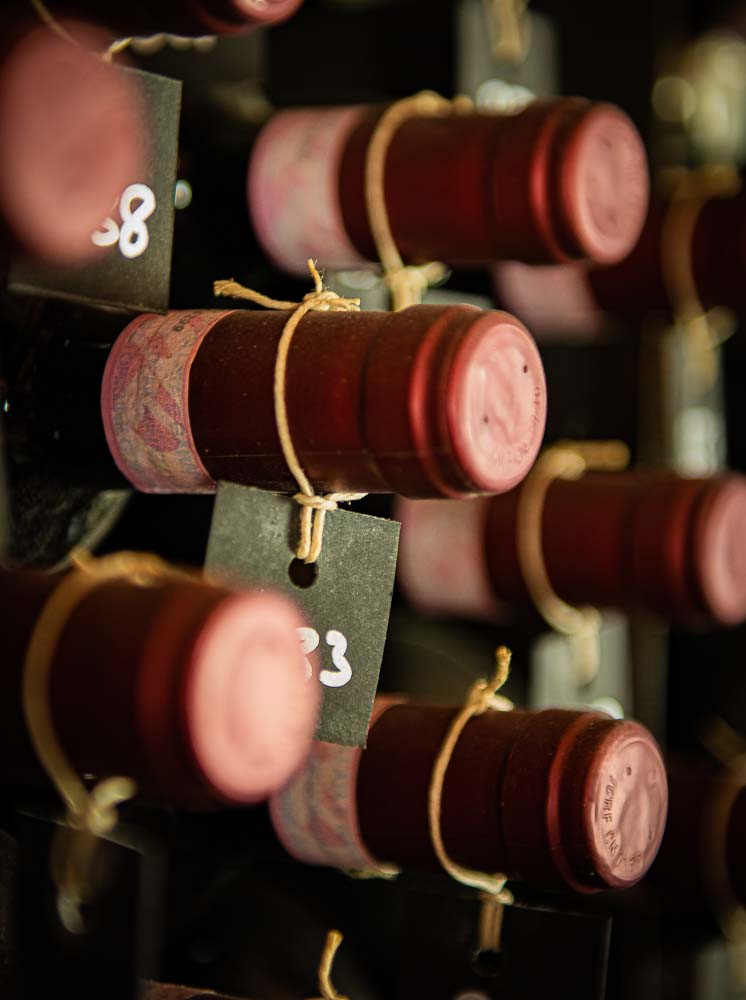 Winemaking

Ca'Barun Wine Philosophy

Ca'Barun is a small independent producer and wine supplier of quality wine all made in Piedmont. Over the years our wines have become very appreciated by wine lovers from different corners of the world. The key to the success is based on Peter's passion for wine and three essential "values":
Being faithful to the authenticity of the past but it also keeps a straight look at a sustainable future. This include a minimum use of chemicals in both the vineyard and vinery.
Give the wine a personal touch with respect to terroir and local winemaking tradition.
Provide a positive wine experience to the drinkers.
Supply wine in small to medium quantities to secure the quality and stay close to the users.
And not least we aim art provide a positive and enjoyable wine experiences to our consumers – both when drinking the wine and visiting us.
Our mission is to supply passioned made quality wine that are highly appreciated by our customers based on grapes that origins from Piedmont or have a long history in Piedmont.
THE WINE ESTATE

Ca'Barun

Ca'Barun means "the house of the Baron". The story tells that when the farmers about 200 years ago went working on the hillside where the house is located they said they had to work in the field of the Baron. From that the name the house of the Barun was born – Ca'Barun.

The first part of the house is probably 250 years old, and over the years the house has been extended in its length, in its dept and in also an addition floor has been added. The house is made entirely of Langa stones that have been carved out of the soil. In 2014 we build a wine celler one floor below the house, and by that added to the story of Ca'Barun.

The wineyard is south-positioned 375 m above see level and covers an area of 10.000 m2. The soil is limestone and chalky being rich of sea fossils. In the lower part of the wineyard we have the Pinot Nero grapes that were planted in 2015 and in the upper part we have the Freisa grapes that were planted in 1997.
INTRODUCING

Our Grapes Varietals
Freisa
Freisa is a historical red Italian wine grape variety grown in Piedmont. Freisa is a vigorous and productive vine whose round, blue-black grapes are harvested in early October. It is said that it is one of the parent grapes to Nebbiolo, and consequently is has many things in common.
The three-lobed leaves are relatively small and the bunches are elongated in form. By the 1880s it had become one of the major Piedmontese grapes, and in that period its cultivation was stimulated by the vine's resistance to the downy mildew caused by the Plasmopara viticola fungus.
Similar to Nebbiolo, Freisa produces wines with considerable tannins and acidity
Wines made from the Freisa grape are red and were usually somewhat sweet and lightly sparkling/vivace, or foaming. Modern winemaking technology has introduced techniques to minimize some of the bitter tannins and ferment the wine fully dry. These include temperature control fermentation vessels and aging in oak barrels. Like Nebbiolo, Freisa produces a relatively light colored wine but with more distinctive purple hues. The wines are often characterized with strawberry, raspberry and violet aromas.
A good way to describe Freisa is to think about as a rustic cuisine to a Nebbiolo.
Pinot Nero
Pinot Nero originates from France and is named after the conical shape of the cluster of grapes, which recalls the shape of a pine cone (Pinot), in effect, it is a variety of grape clusters which resemble a pine cone. Pinot Nero is grown in many countries and are an important grape in France, Italy, America and Germany and Austria (under the name "Blauburgunder).
It is the most used black grape for the production of sparkling wines and champagne.
The Pinot Nero is the perfect example of a "fruity" aroma of red wine: raspberries, cherries, blackberries, strawberries and currants berries, are perceptible even to the less trained nose.
The Pinot Nero is a difficult grape to cultivate. The yield is generally low and is quite sensitive to diseases of the vine.
Nebbiolo
Nebbiolo is probably the most famous and appreciated grape variety from Piedmont and Italy. Nebbiolo is an Italian red wine grape variety predominantly associated with its native Piedmont region, where it makes the Denominazione di Origine Controllata e Garantita (DOCG) wines of Barolo, Barbaresco, Roero, Gattinara, Carema and Ghemme.
Nebbiolo is thought to derive its name from the Italian nebbia or Piedmontese nebbia, meaning "fog". During harvest, which generally takes place mid October, a deep, intense fog sets into the Langhe region where many Nebbiolo vineyards are located. Alternative explanations refers to the fog-like glaucous veil that forms over the berries as they reach maturity, or that perhaps the name is derived instead from the Italian word nobile, meaning noble.
Nebbiolo produces light-coloured red wines which can be highly tannic in youth with scents of tar and roses. As they age, the wines take on a characteristic brick-orange hue at the rim of the glass and mature to reveal other aromas and flavours such as violets, tar, wild herbs, cherries, raspberries, truffles, tobacco, and prunes. Nebbiolo wines can require years of aging to balance the tannins with other characteristics.
Arneis
Arneis is a white grape variety originating from Piedmont. It is most commonly found in the hills of the Roero. Arneis (literally: little rascal, in Piemontese) is so called because it is Somewhat difficult variety to grow. It is a crisp and floral varietal, and has been grown for centuries in the region. The white wines tend to be dry and full bodied with notes of pears and apricots.
Arneis historical role has been as a softening for Nebbiolo, though today the grape is more commonly seen as a varietal wine. Arneis has the potential to produce highly perfumed wines with aromas of almonds, apricots, peaches, pears and hops.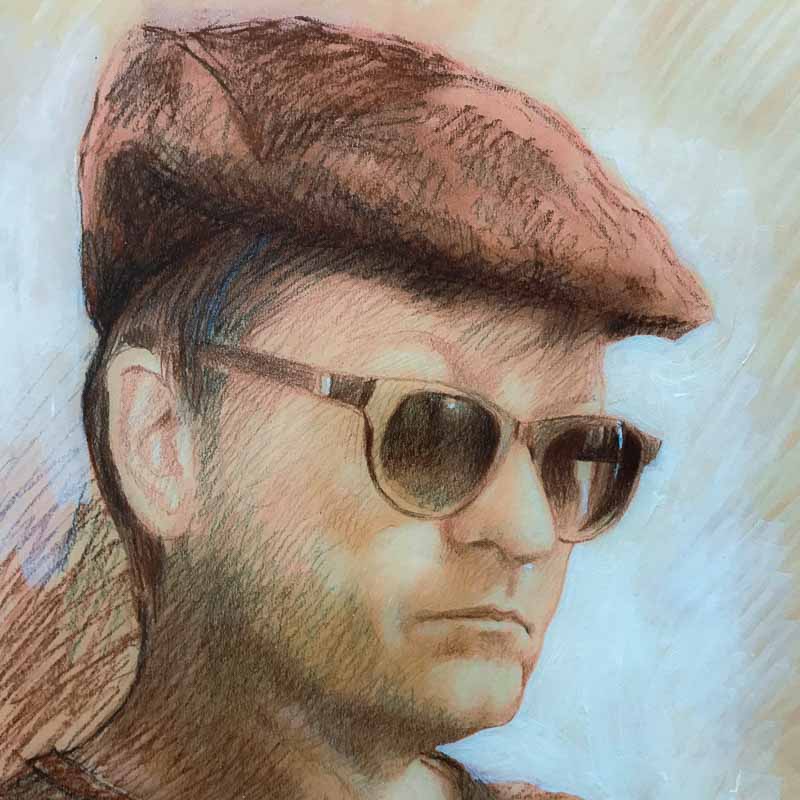 Winemaker

The Man Behind The Wine

Peter Thomsen's long passion for wine combined with his love to Italy made him to jump into winemaking when he acquired the Ca'Barun Wine Estate in 2007.

He is a selfmade winemaker that have acquired the skills mainly from interacting with other local wine producers. His philosophy to winemaking is to make  honest wines that he and his customers appreciate based on a sustainable production.
Taste & Experience

Visit Us At Ca'Barun

We are happy to welcome you to Ca'Barun to taste and experience more about our wines and philosophy. We welcome both couples and larger groups. During the tasting Peter will tell his wine story and present his wines. Contact us for setting up an appointment